Vinyl Cover Art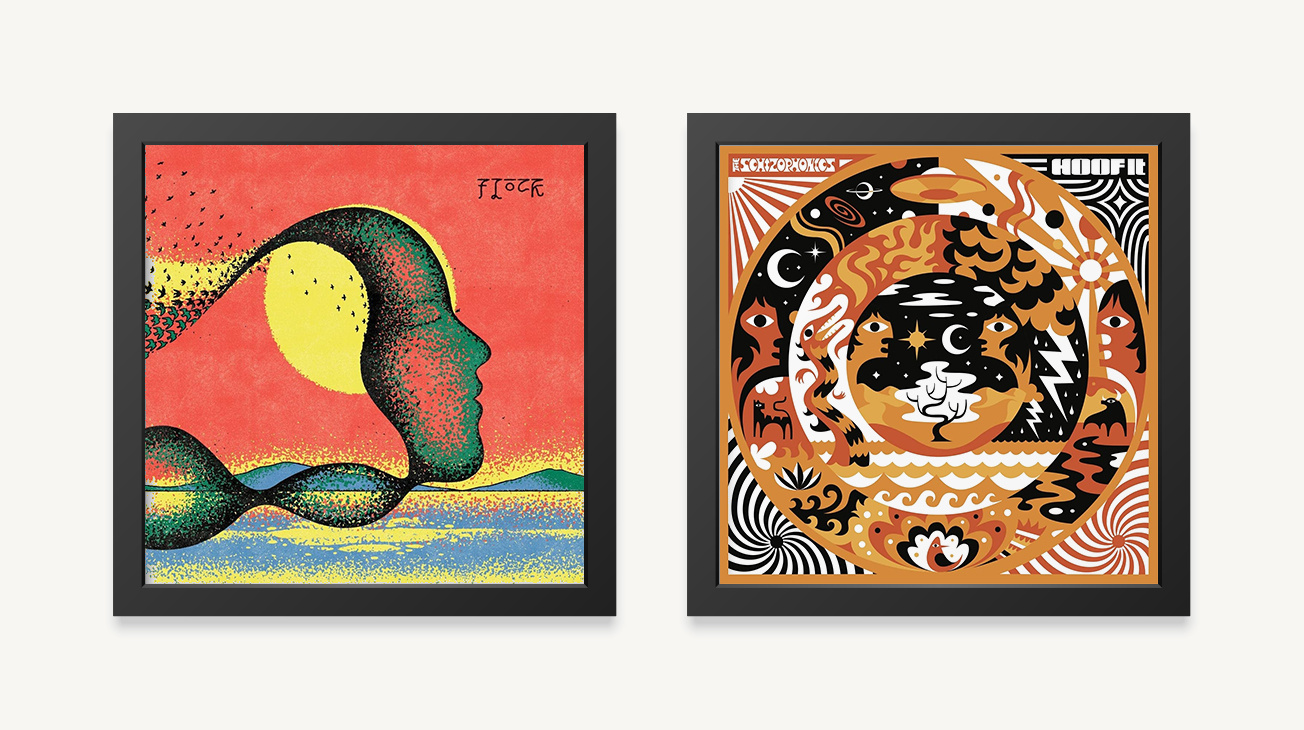 Album cover art became a vital part of music industry around 1940. Graphic designer Alex Steinweiss, who was working at Columbia Records as an art director, is credited to be the inventor of the concept of album covers and cover art. Since then, album artwork became more and more popular, and often more important than music itself. After the rise of digital music, vinyl covers remained one of the reasons why people were still buying physical music. The increasing interest in vinyl over the last few years is bringing back this unique and creative canvas for art.
Whether you're an avid vinyl lover and collector, or just a hobby vinylist, a cool album cover is a great and affordable way to add some style to your home and color the music you love. For example, record frames that open up while staying on the wall are an easy way to display and enjoy the beautyful album cover art. Also you can opt for a "now playing" record holder and have it displayed while you're listening to an album. In the end, cool album cover art just makes vinyl collecting more fun.
Here at vinylcoverart.com we showcase of some of the most creative and beautiful album cover art we found. If you know a good loking vinyl cover we invite you to submit it and help the collection grow.
For submissions and inquiries you can reach us by email at [email protected] or via our social media accounts listed below.